OUR MOST POPULAR PROJECTS are now available to BRING HOME!
PGM At Home Projects
The workshop is a great place to unite with friends and create with the guidance of our instructors, but let's face it-- sometimes our busy schedules don't allow us to make it in! We realize some of our Makers may be late night creators,have schedules that aren't conducive to our workshops schedule or live too far from the studio! So we're opening up our most popular projects to bring home! These projects come with the wood, stencil, sponges, paint brushes, instructions and 3 paint colors to help you create at home!
Additional paint colors are available for $1 each and are recommended especially for large projects.
*Please note that we can not guarantee your success outside of the studio but detailed instructions are provided and we are just a phone call or an email away if you run across any questions!*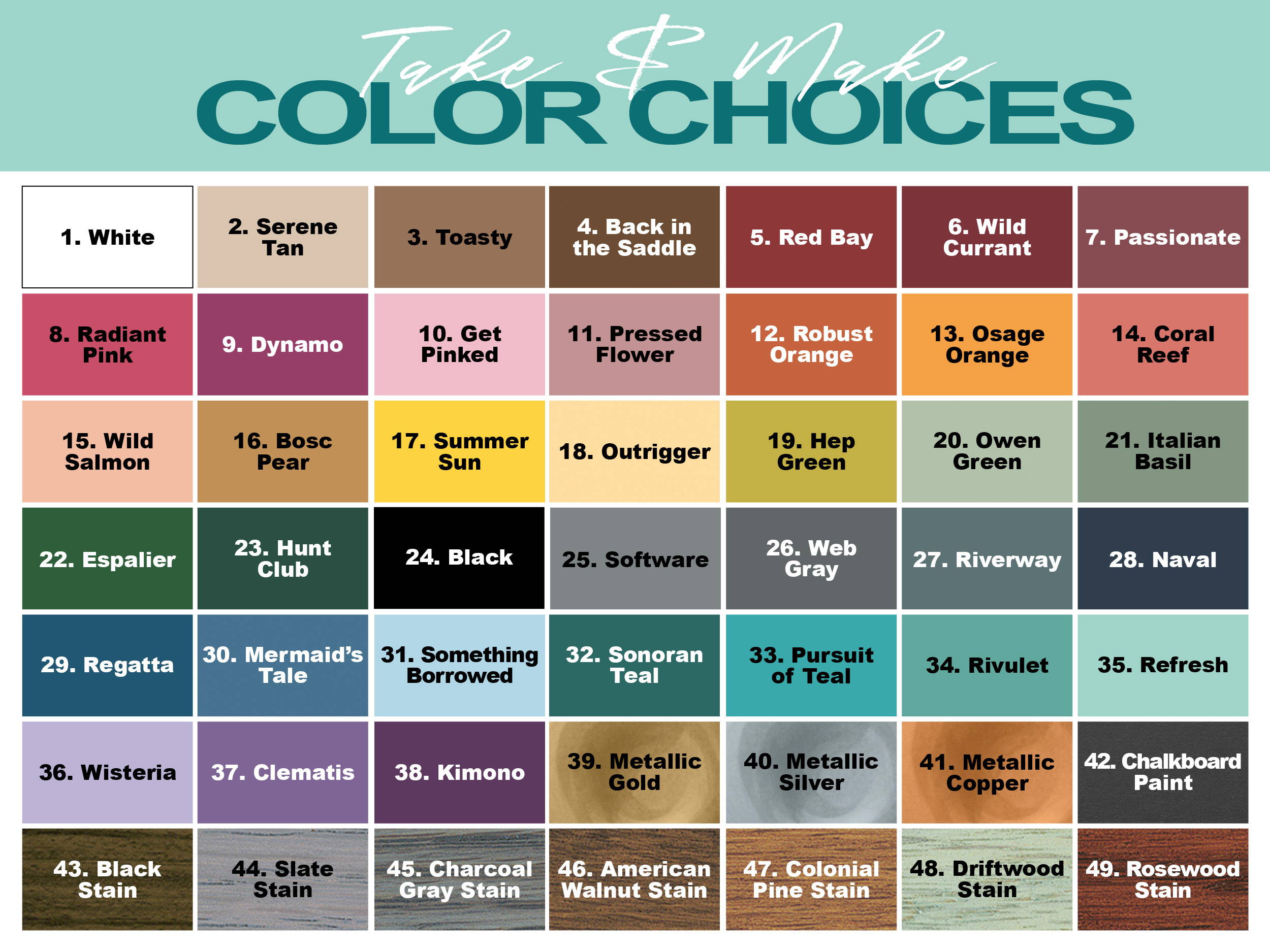 **PLEASE NOTE THAT COLORS CAN APPEAR DIFFERENT ON YOUR SCREEN. THESE COLORS ARE USED IN ALL OF THE DESIGNS IN OUR GALLERY IF YOU WOULD LIKE TO SEE HOW THEY LOOK PAINTED**